Naviforce NF9188 Stainless Steel Watch Watch

Price in Bangladesh.

Naviforce NF9188 is a stylish and functional men's watch, perfect for any occasion. With a durable stainless steel case and band, this watch is built to last. The quartz movement ensures accurate timekeeping, while the chronograph function and date display provide added convenience. Water-resistant up to 30 meters, the Naviforce NF9188 Watch is suitable for everyday wear, including swimming and snorkeling. With its sleek design and multiple features, the Naviforce NF9188 Watch is the perfect choice for those looking for a reliable and fashionable timepiece.

Naviforce NF9188 Stainless Steel Watch Features list :
Durable stainless steel case
Chronograph function
Date display
Water resistant
Quartz movement
Luminous hands and markers
Stopwatch function
Hardlex mineral dial window
A variety of color options available
30M water resistance
The watch is a great choice for those who want a high-quality watch that is both functional and fashionable.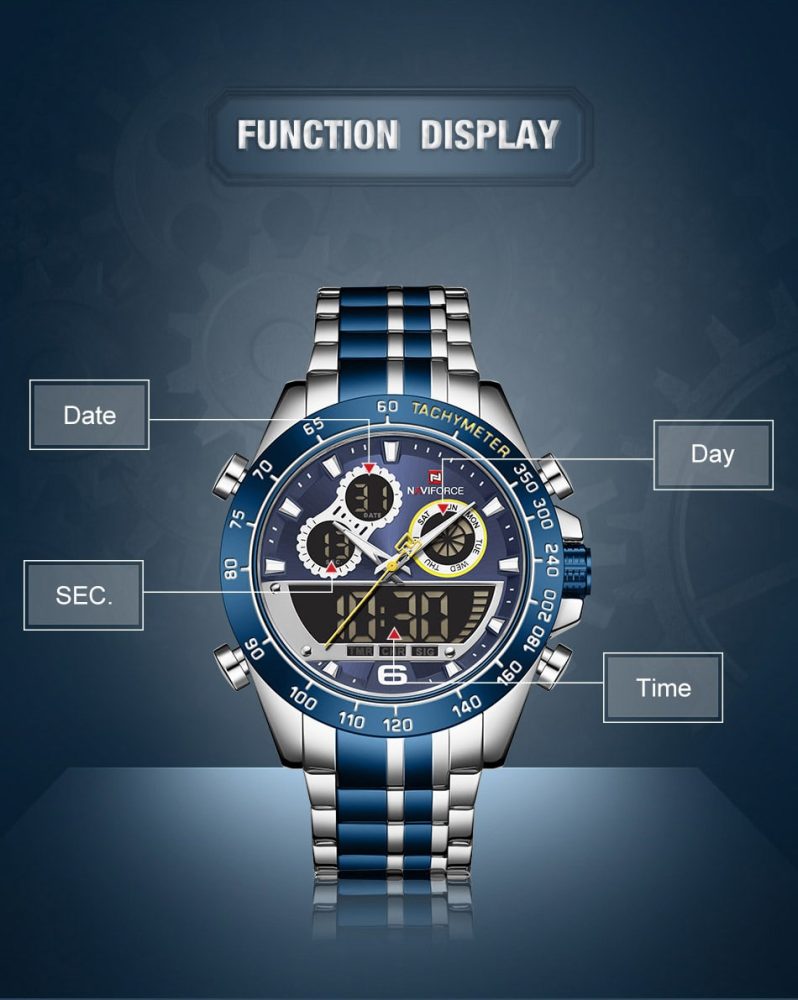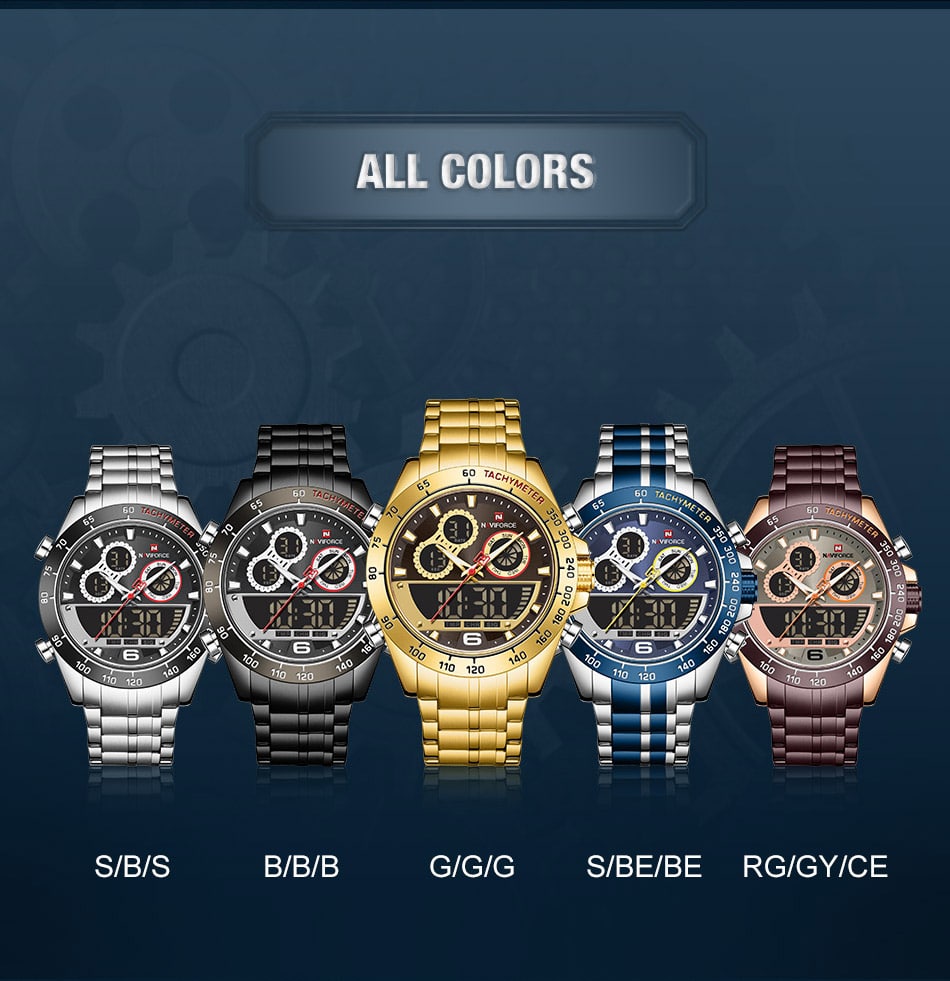 Our Other Products: LED Watch
Our Another Store Link: Shokher Mohol